You have been on lockdown so are they in less than 4m²
Click here to support the ones forgotten by the justice system!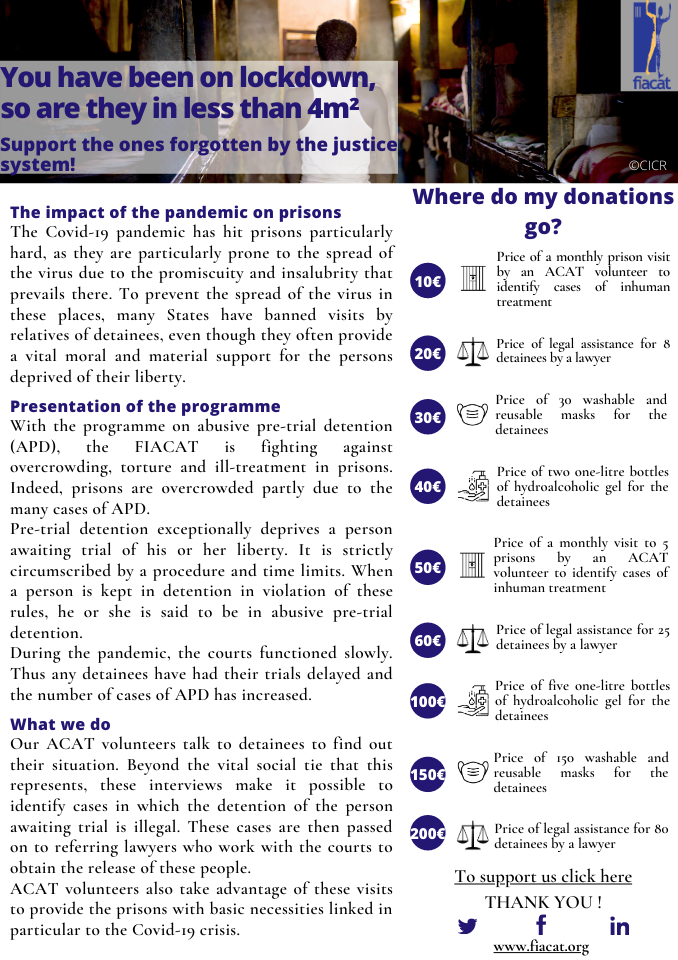 You can contribute to building a better, fairer world where torture no longer exists by giving FIACAT your financial support.
Thank you for helping us to continue this work!
Testimonies :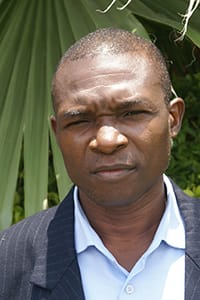 "Thanks to the financial support of FIACAT to the project DPA, the detention statutory time limit starts to be respected by magistrates. ACAT work, especially in Africa, has been possible thanks to the advocacy and the capacity building that only FIACAT can provide thanks to its partners."

Bernard Katumba Ntite, President of ACAT DRC
"We owe a lot to ACAT and their members, it is for them that we work. I often ask them: how do they find the courage in some circumstances where they risk their life?
It's very motivating and touching to listen to them, when they tell you 'I have spent my weekend visiting prison at the other end of the country", we see that for them it is just obvious and that they are capable to give it all"

Marie Salphati, FIACAT
Bank account details
Name of the bank: BRED – Vincennes
Account Owner: FED INTERNATIONALE ACAT, 96 BOULEVARD DE LA LIBERATION, 94300 VINCENNES
RIB: 1010 7002 2800 9130 5896 718
Swift Code:BREDFRPPXXX
IBAN Code: FR76 1010 7002 2800 9130 5896 718
You can also support us all year long by making a donation online, with our account on the secured site helloasso : https://www.helloasso.com/associations/fiacat/